Recently Signed Law Helps California Employees Establish Retaliation Claims
California SB 497, also known as the Equal Pay and Anti-Retaliation Protection Act, is a new law that provides additional protections to whistleblowers in the state. The law was signed into effect by Governor Gavin Newsom on October 8, 2023, and goes into effect on January 1, 2024.
SB 497 is an important law that helps to protect workers who speak out against wrongdoing. It is especially important in the current environment, where many workers are afraid to report violations of law or safety hazards for fear of losing their jobs.
California Labor Code Sections 98.6, 1102.5, and 1197.5 will be amended by SB 497 to create a rebuttable presumption of retaliation for discipline or discharge within ninety days after certain protected activities. So, SB 497 makes it easier for employees to show that they have been retaliated against.
Under SB 497, employees are protected from retaliation if they engage in certain protected activities, such as:
Reporting violations of law or regulations
Reporting unsafe working conditions
Cooperating with government investigations
Asserting their rights under the Equal Pay Act
As a result of SB 497, a rebuttable presumption of retaliation arises if an employee is disciplined or discharged within ninety days of engaging in certain activities protected under the California Labor Code and California Equal Pay Act. The presumption of retaliation makes it easier for an employee to establish a prima facie case of retaliation.
In order to sue an employer for retaliation, an employee must initially show that
the employee engaged in protected activity
the employer took adverse action against the employee
there was a connection between the protected activity and the alleged adverse action
The burden then shifts to the employer, who must identify a legitimate, non-retaliatory reason for their action(s). The burden then shifts back to the employee, who must present evidence that the employer's non-retaliatory reason was not the real reason why it engaged in the retaliatory conduct.
Easier for Employees to Establish Case
SB 497 creates a rebuttable presumption in favor of an employee's claim of retaliation, which makes it easier for the employee to establish a prima facie case. In order for the presumption to apply, an employer must take adverse action against an employee within ninety days of the employee engaging in protective activity.
Additionally, SB 497, requires the trial court to assume an employer retaliated against its employee if it disciplined the employee within ninety days of the employee exercising their Equal Pay Act rights.
Whistleblower Retaliation
SB 497 also imposes an additional penalty on employers who retaliate against whistleblowers. In addition to other remedies available, employers are now liable for a civil penalty of up to $10,000 per employee for each violation of the law. This penalty is to be awarded to the employee who was retaliated against.
The additional penalty is intended to deter employers from retaliating against whistleblowers and to compensate employees for the harm they have suffered. It is also a signal from the state that it takes whistleblower protection seriously.
Conclusion
SB 497 is an important law that protects workers who speak out against wrongdoing. Employers should be aware of the law and avoid retaliating against whistleblowers. If you believe you have been retaliated against, you should contact an experienced employment lawyer, like Gateway Pacific Law Group, for a free consultation.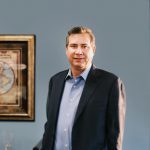 About The Author
Roger Haag is an attorney who specializes in consumer, labor, and employment law, primarily representing employees. Mr. Haag has extensive experience in various legal proceedings, including arbitration hearings, administrative hearings, bench and jury trials, and has even presented arguments before the California Courts of Appeal. Additionally, Mr. Haag served in the United States Navy and also has professional experience with the Department of the Navy's Civilian Acquisition Workforce and Chief of Naval Operations Executive Panel in Washington D.C.
Sign up today for your free workbook!
Don't miss this opportunity to help make your case. Sign Up Today!