Remember Essential Workers
Essential workers are risking their lives every single day to keep our community and economy moving. Millions of essential workers are counting on the state legislature to act quickly to pass new protections as COVID-19 cases spike across California, with the rebuttable presumption enacted by Governor Newsom having expired on July 5 for Workers' Compensation Benefits.
As the legislature reconvenes this week, efforts are underway to extend or establish a new rebuttable presumption for workers' compensation benefits should an essential employee become infected with COVID-19 on the job.
According to the UC Berkeley Labor Center, in 8 of the top 15 essential occupations, over 50 percent of those frontline jobs are low-wage. For farmworkers, janitors and building cleaners, cashiers and personal care aides, the percentage of low-wage jobs in those occupations is 71 percent or higher.
It's imperative we enact a presumption as soon as possible to ensure these Californians are covered under workers' compensation and can receive prompt medical treatment through no expense of their own.
As the California legislature consider legislation to establish a rebuttable presumption in the coming days, we're asking you to remember essential workers. Always remember to take into consideration that they are risking their lives to serve your everyday wants and needs, so do what you can to help them.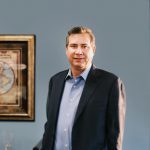 About The Author
Roger Haag is an attorney who specializes in consumer, labor, and employment law, primarily representing employees. Mr. Haag has extensive experience in various legal proceedings, including arbitration hearings, administrative hearings, bench and jury trials, and has even presented arguments before the California Courts of Appeal. Additionally, Mr. Haag served in the United States Navy and also has professional experience with the Department of the Navy's Civilian Acquisition Workforce and Chief of Naval Operations Executive Panel in Washington D.C.
Sign up today for your free workbook!
Don't miss this opportunity to help make your case. Sign Up Today!