As an employee in California, you have the right to a safe and healthful workplace. The California Occupational Safety and Health Administration (Cal/OSHA) is a state agency that enforces occupational safety and health standards in California. Cal/OSHA's mission is to "assure safe and healthful working conditions for all working men and women in California."
Cal/OSHA provides training and education to employers and employees. The agency can inspect workplaces to ensure that employers are complying with the law. If Cal/OSHA finds violations, they can issue citations and fines. They can also order employers to take corrective action.
Major Cal/OSHA Safety Regulations
Some of the major Cal/OSHA safety regulations include
Fall Protection: Employers must provide fall protection for workers who are exposed to a fall of six feet or more. This can include guardrails, safety nets, or personal fall arrest systems.
COVID-19: Yes, it is still a threat and it's making a resurgence! Cal-OSHA adopted non-emergency regulations that went into effect on February 3, 2023 to protect workers from COVID-19 in the workplace and will remain in effect until February 3, 2025. However, the record-keeping subsections will remain in effect until February 3, 2026. They can be found on the web at:
https://www.dir.ca.gov/dosh/Coronavirus/Covid-19-NE-Reg-FAQs.html
These regulations require employers to implement a number of COVID-19 prevention measures, including:
Providing face coverings to all employees and requiring them to wear them in indoor settings where social distancing is not possible.
Improving indoor ventilation and air filtration.
Requiring respiratory protection during aerosolizing procedures.
Restricting the number of people in the workplace and staggering work hours.
Providing hand sanitizer and soap at handwashing stations.
Cleaning and disinfecting surfaces and equipment regularly.
Training employees on COVID-19 prevention measures.
Employers must also keep records of COVID-19 cases and outbreaks in the workplace.
The regulations allow employers to request a waiver of the requirement to provide face coverings if excluding them would create an undue risk to public health and safety. Employers who violate the Cal-OSHA COVID-19 prevention regulations may be fined up to $10,000 per violation.
Electrical Safety
Employers must provide electrical safety training for workers who work with electrical equipment. They must also ensure that electrical equipment is properly maintained and inspected.
Hazardous Chemicals
Employers must provide information to workers about the hazardous chemicals they are exposed to. They must also take steps to minimize the risk of exposure to these chemicals.
Machine Guarding
Employers must guard machines to prevent workers from being injured by moving parts. If an employer takes off a machine guard and an employee gets hurt, the employer could be held liable for the employee's injuries. The employee is not limited to just workers' compensation benefits. This is because the employer has a legal obligation to provide a safe workplace for its employees.
The amount of liability that the employer faces will depend on the specific circumstances of the case. However, the employer could be liable for the employee's medical expenses, lost wages, pain and suffering, and emotional distress.
In addition to being held liable in civil court, the employer could also be fined by Cal/OSHA. The fines for violating Cal/OSHA regulations can be significant, and they could also lead to criminal charges against the employer.
Fire Safety
Employers must have a fire prevention plan and must provide fire safety training for workers.
These are just a few of the many Cal/OSHA safety regulations. Employers who violate these regulations can be fined or even imprisoned.
Employee's Right to a Violent-Free Workplace
In addition to the general safety regulations, California law also gives employees the right to a violent-free workplace. This means that employers must take steps to prevent violence from occurring in the workplace, such as providing security guards or installing security cameras.
If an employee is injured or harassed by a coworker or supervisor, they have the right to file a complaint with Cal/OSHA. Cal/OSHA can investigate the complaint and take steps to ensure that the workplace is safe.
Under California law, employers have a duty to provide a safe and violence-free workplace for their employees. This means that employers must take steps to prevent violence from occurring in the workplace, especially if they are or should know that violence in the workplace could occur, such as:
Conducting background checks on employees
Providing security guards if there is a likelihood of violence
Installing security cameras, and
Creating a workplace violence prevention policy.
If an employer fails to take these steps and an employee is injured as a result, the employer could be held liable for the employee's injuries. Obviously, each case must be evaluated on their own unique facts, so you should consult an attorney, like Gateway Pacific Law Group, if you have additional questions.
Common examples of workplace violence violations include:
Assault
Battery
Stalking
Harassment
Threats of violence
Workers' compensation does not necessarily preclude a person from filing a civil lawsuit against their employer for workplace violence. In fact, a person might be able to file both a workers' compensation claim and a civil lawsuit.
The damages that a person may be entitled to if they have been a victim of workplace violence include: medical expenses, lost wages, pain and suffering, and emotional distress.
If you are working in an unsafe workplace, you should do the following
Talk to your employer about the unsafe conditions.
File a complaint with Cal/OSHA. Go to the Cal-OSHA webpage at https://www.dir.ca.gov/dosh/Complaint.htm to learn more.
Contact a workers' compensation or employment attorney.
An experienced workers' compensation or civil attorney can help you understand your rights and options. They can also help you file a claim for workers' compensation benefits, which can help you pay for your medical expenses and lost wages.
Conclusion
If you have been injured in an unsafe workplace, it is important to speak with an experienced workers' compensation attorney as soon as possible. They can help you understand your rights and options and protect your legal interests.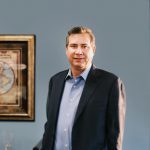 About The Author
Roger Haag is an attorney who specializes in consumer, labor, and employment law, primarily representing employees. Mr. Haag has extensive experience in various legal proceedings, including arbitration hearings, administrative hearings, bench and jury trials, and has even presented arguments before the California Courts of Appeal. Additionally, Mr. Haag served in the United States Navy and also has professional experience with the Department of the Navy's Civilian Acquisition Workforce and Chief of Naval Operations Executive Panel in Washington D.C.
Sign up today for your free workbook!
Don't miss this opportunity to help make your case. Sign Up Today!