Gateway Pacific Law Group has found these articles that are worth a read. Check them out!
Coronavirus: What you need to KNOW

Click on the link below to read through multiple questions that are frequently asked about Coronavirus.
Large Study

A large study finds hydroxychloroquine Covid-19 treatments linked to greater risk of death and heart arrhythmia.
Click on the link below to read more about the study.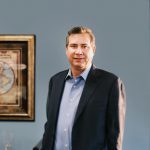 About The Author
Roger Haag is an attorney who specializes in consumer, labor, and employment law, primarily representing employees. Mr. Haag has extensive experience in various legal proceedings, including arbitration hearings, administrative hearings, bench and jury trials, and has even presented arguments before the California Courts of Appeal. Additionally, Mr. Haag served in the United States Navy and also has professional experience with the Department of the Navy's Civilian Acquisition Workforce and Chief of Naval Operations Executive Panel in Washington D.C.
Sign up today for your free workbook!
Don't miss this opportunity to help make your case. Sign Up Today!