Leaders around the nation and world are working tremendously hard and constantly updating us on their methods of stopping COVID-19. We are all, however, also leaders in our homes and communities. Follow this link to help you organize your own methods for not bringing the virus back home with you.
https://www.cnn.com/interactive/2020/03/health/coronavirus-tipsheets/coronavirus-proof-your-home/index.html
We know everyone is currently trying to adjust to the temporary changes caused by COVID-19. Despite this crisis, it's important we stay positive and keep moving forward. At Gateway Pacific Law Group, we are thankful for being able to continue to help our clients. If you have any questions about your concerns and issues at work, please reach out to us with a brief description of your case so that we may help you.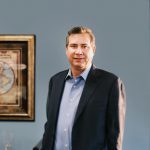 About The Author
Roger Haag is an attorney who specializes in consumer, labor, and employment law, primarily representing employees. Mr. Haag has extensive experience in various legal proceedings, including arbitration hearings, administrative hearings, bench and jury trials, and has even presented arguments before the California Courts of Appeal. Additionally, Mr. Haag served in the United States Navy and also has professional experience with the Department of the Navy's Civilian Acquisition Workforce and Chief of Naval Operations Executive Panel in Washington D.C.
Sign up today for your free workbook!
Don't miss this opportunity to help make your case. Sign Up Today!